Acupuncture | May Mother to Mother
Welcome everyone to Mother to Mother, where every month we talk to another mother who is a professional in one field related to motherhood. In May Mother to Mother we get to talk to the amazing Beth Li, Licensed Acupuncturist who is working with moms all over the Greater Washington Area.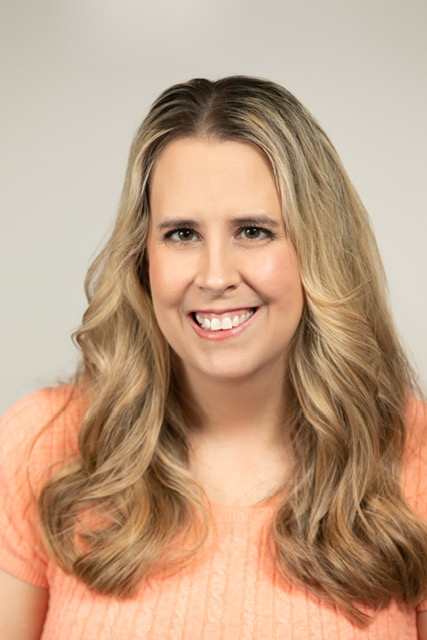 Can you tell us a little about yourself?
My name is Beth Li and I'm a Licensed Acupuncturist. Ive been married for 12 years and we have an 11 year old son who keeps us super busy with his soccer schedule. We live in Rockville with our 2 cats. When I'm not in the treatment room or at a soccer game, I enjoy reading paranormal romance books, doing yoga, and anything involving the outdoors.
I own a private acupuncture practice in Germantown, MD and will be opening an office in Gaithersburg, MD in The Kentlands this summer. I specialize in women's health from preconception, to pregnancy, to baby, and beyond.
Additionally, my practice also focuses on chronic, complex conditions that have not responded to traditional therapies such as fibromyalgia, migraines, auto immune diseases, peripheral neuropathy, and other chronic aches and pains.
What made you decide to become an acupuncturist in the first place?
I started suffering from migraines when I was eight years old. One day when I stayed home from school with a migraine my mom had to go into work. She just so happened to be the receptionist for an acupuncture office. She took me to work with her that day and the acupuncturist there suggested doing a treatment on me. Within a half an hour my migraine has disappeared. I started regular acupuncture treatments after that and I've never had to go on any migraine medications.
By the time I got to high school I pretty much knew that I wanted to be an acupuncturist. I remember in ninth grade we were practicing public speaking and I had to pull the topic out of the hat I picked "What do you want to be when you grow up" and I spoke about acupuncture. The cool thing is is that today I actually treat one of the people that was in that class with me. They remembered me always talking about acupuncture years ago. Things come full circle in amazing ways.
Tell us about your work with new and/or expecting moms when dealing with fertility issues or other things that come up with new moms
There are so many ways that acupuncture can help women's health including aiding in fertility, supporting a healthy pregnancy, and promoting postpartum recovery.
I work with women helping them to regulate the menstrual cycle, improve ovarian function, and enhance blood flow to their reproductive organs. Acupuncture also helps reduce the impact of stress hormones and it supports overall hormonal balance, aiding in conditions such as polycystic ovary syndrome (PCOS) and endometriosis. All of which can also affect fertility.
Acupuncture has also been shown to increase the success rates of IVF by over 60%. I do a lot of work with couples going through ART (assisted reproductive technology) both before and during the pregnancy.
While pregnant, most patients see me for morning sickness, back pain, and fatigue. Acupuncture is also used for pregnancy specific conditions such as preeclampsia, or breech presentation. It helps regulate blood sugar levels, lower blood pressure, and encourage optimal fetal positioning.
Acupuncture  is a great addition to any postpartum care. It helps to regulate hormone levels, alleviate postpartum depression and anxiety, and support lactation. It can also address physical concerns such as perineal healing, fatigue, and postpartum pain.
What's your favorite part of  what you do?
My absolute favorite is when a fertility patients brings their newborn or infant to the office so I can meet and cuddle them. It's amazing to see this little person and realize that I played a tiny part in bringing them to this world. Social media has allowed me to watch some of these kids grow up. It's pretty awesome to see some of these babies now heading off to college.
What's the craziest part about your job?
Sometimes I get random text pictures of cervical mucus. Patients will ask "Is this egg white?" or " Should I have sex now?" It's crazy but I love it. I love that my patients feel comfortable enough to share these intimate details with me and allow me to assist them on their fertility journey.
If you could impart one piece of wisdom to new or expectant moms, what would it be? 
To prioritize self-care, rest, and not be afraid to ask for help. There is actually a traditional Chinese practice of postpartum recovery called Yue Zi, also known as sitting the month. It advises mothers to focus on healing and taking care of themselves and baby. Their only job is to rest and feed their little one. New mothers refrain from all housework, most activities, and follow a special diet prepared for them to help rebuild their bodies after the labor process and promote lactation.
Practices like acupuncture, moxibustion (the burning of dried herbs close to the skin), and postpartum massages are often used to help relieve discomfort, improve blood circulation, and promote overall well-being.
Today, mothers feel pressured to do it all, to "bounce" back, and return to the hustle and bustle of life and work. But they have just gone through such a massive life event and to expect new mothers to return to "normal" life and function with the same obligations as before delivering a child seems crazy.
As one transitions into this new chapter of life, it is so important to show yourself grace, surrender responsibilities, and be open to receiving care.
I hope you have all enjoyed our May Mother to Mother. If you'd like to contact Beth use the following links:
Phone: 410-591-2644