DC Maternity Session | Maryland Maternity Photographer
When mom contacted me about doing a DC Maternity session I was so excited! I had just added a whole bunch of gorgeous dresses to my client closet and here was the perfect time to use them!
I teamed up with local makeup artist Valerie Hammer to ensure that mom had photo ready hair and makeup and was looking glamourous! Valerie did a fabulous job and mom felt beautiful and pampered!
I showed mom all the dresses in my closet and she fell in love with so many of them, but ended up settling on a few. I love how each of them bring  a totally different feel and look! Let me know which you loved best.
If you or someone you know are looking for a DC maternity session or a maternity session anywhere in the greater DMV area, reach out and we can schedule your consultation right away! The best way to reach me would be email: yaffakoff@gmail.com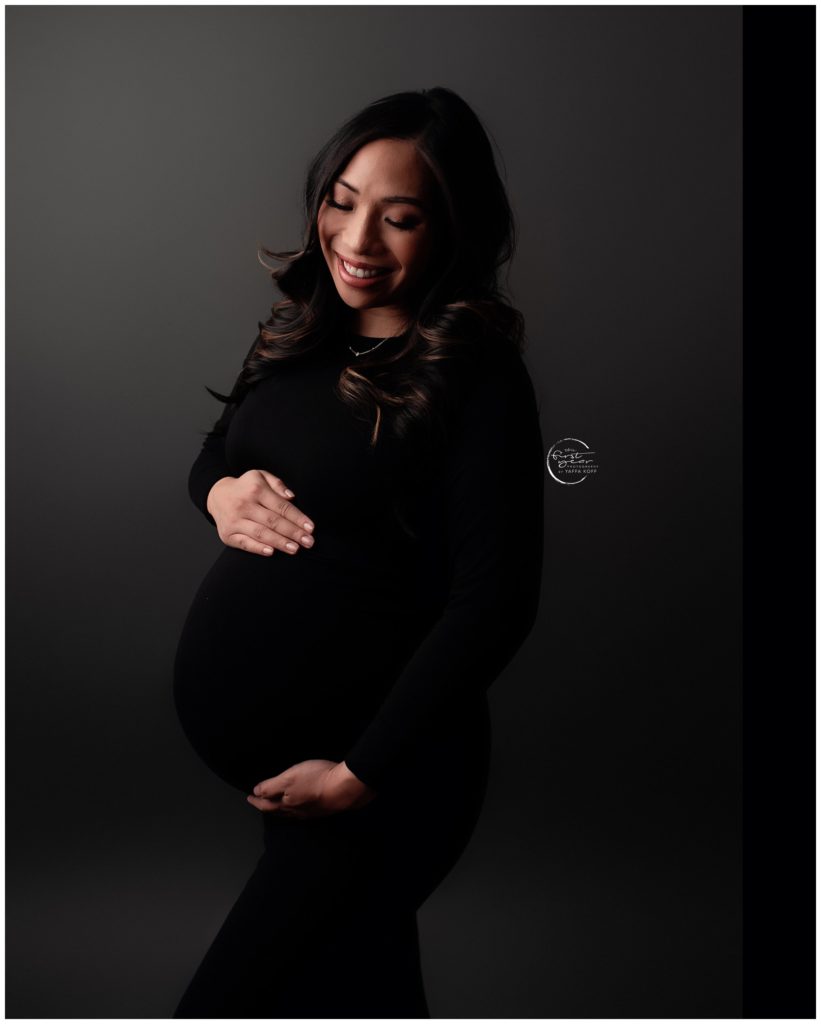 This black dress is a real classic. We used it to focus on moms belly and her silhouette. It's amazing how with a simple dress and directional lighting, you can get an image that is just "wow!"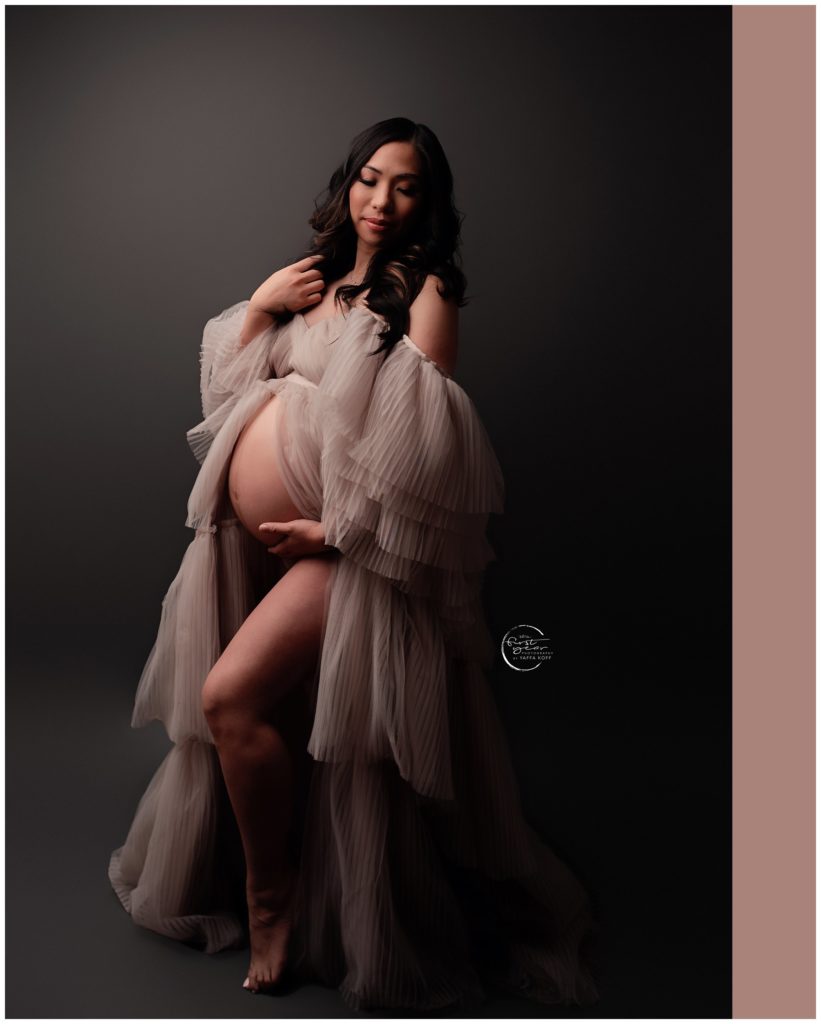 This dress has incredible feminine energy without being too over the top. We see Moms belly and the drape of the sleeve just gives her a gorgeous flowing look.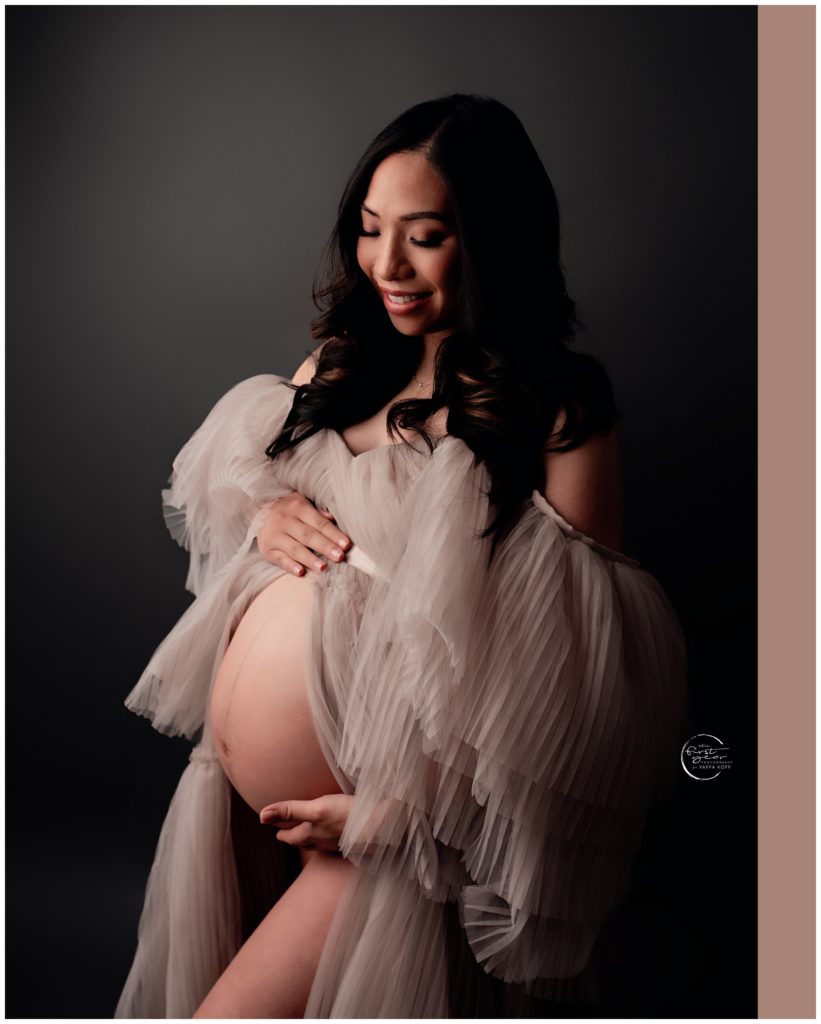 This is one of  my favorite poses, having mom look down at her  baby  and all the hope and love you see in her face! Ah! Love it!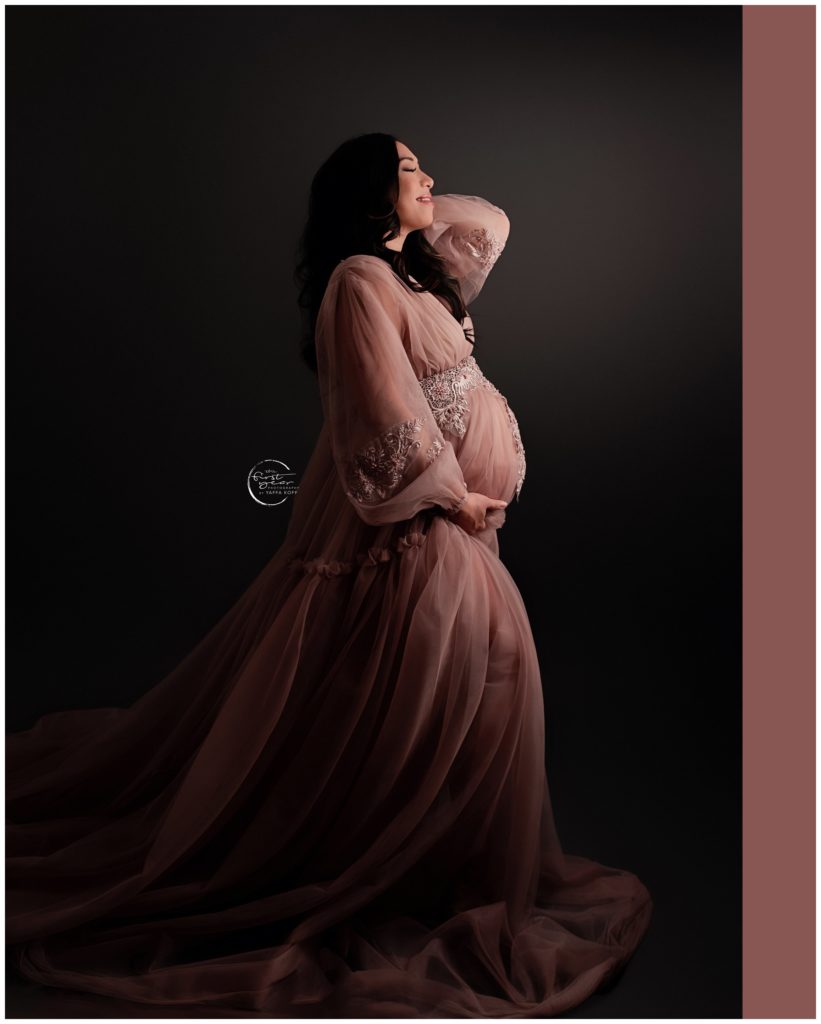 As with any DC maternity session, having variety in dresses is important! This one is similar in color to the previous dress, but that's about it. Thi one is more flowing, the material is covering moms belly, but still sheer and it kind of makes you feel like you get a little sneak peek into what moms thinking with her gorgeous smile as she dreams about her baby.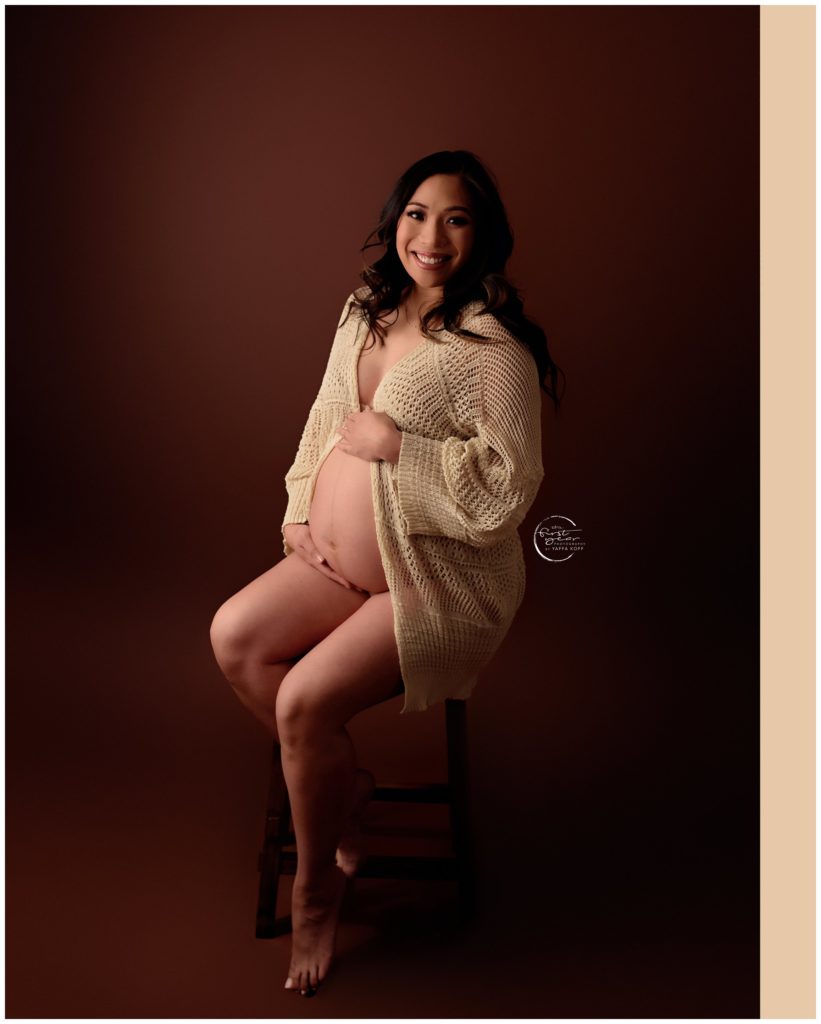 Last  minute,  before  we  ended our  DC  Maternity  Session, I had mom put on this simple sweater for a more intimate look.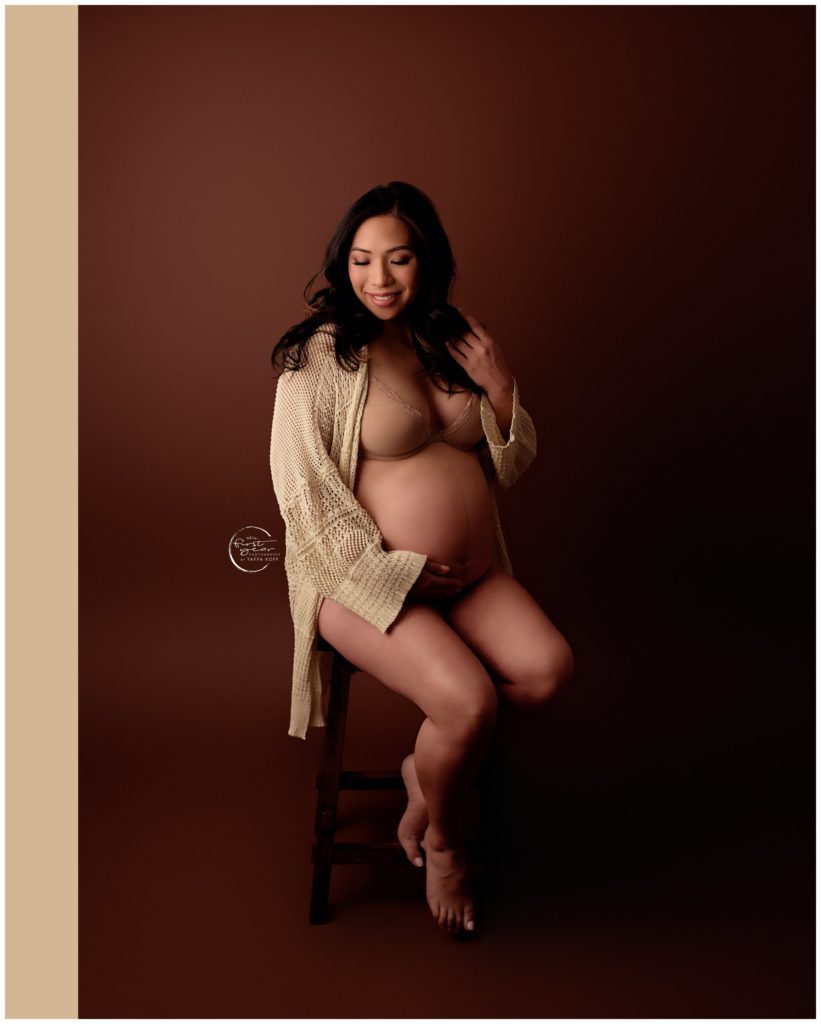 If you like any of the dresses you see here, I have them all in my client closet, plus plenty of others, available for you to use during your maternity session with me!