Life Coach | August Mother to Mother
Welcome everyone to Mother to Mother, where every month we talk to another mother who is a professional in one field related to motherhood. In our August Mother to Mother we get to talk to the amazing Deborah Kelly, a life coach working with moms all over the Greater Washington Area.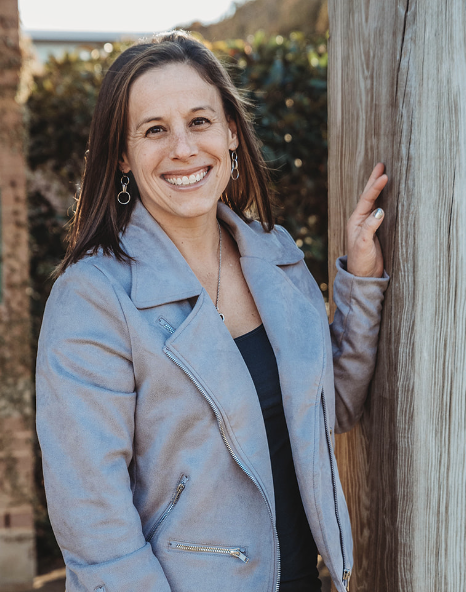 Can you tell us a little about yourself?
Hi ya'll, I'm Deborah Kelly.  I'm a native Texan, mom of 4 – two of my own (Cooper 14 and Izzie 4) and two wonderful bonus kids (Malachi 17 and Zoe 15.) I'm passionate about my family, fitness, traveling and cooking and entertaining friends. I'm super outgoing and love to be around people. I have lived in Montgomery County now for about 4.5 years and we're just buying a house here and moving in August (locally.) I have had many careers over the years as I'm always evolving and meeting the needs of my family and myself.
What made you decide to become a Life coach in the first place?
I returned to school to become a life coach following a life altering medical diagnosis of Waldenstrom's Macroglobulinemia, a rare form of blood cancer. Upon diagnosis I was overwhelmed, terrified and uncertain about my future. I turned to a life coach in desperate need of support, understanding, and most significantly a new perspective on life. Almost immediately following my first session, I was able to start changing my thought processes and taking steps toward creating a new direction for my life. Over the following months, I began to see myself coaching others building off of what I learned. This positive experience with life coaching led me to the realization that I was meant to do this same work.
Tell us about your work with moms and how you help them.
I work primarily with moms because I want to be able to relate to my clients.  I work to support moms who are busy, stressed, overwhelmed and feel like they're trying to do it all. I offer personal growth coaching where I help moms create life balance, stress management, prioritization, meal planning, and creating time for themselves.  I also do health coaching which includes learning about food, learning about exercise, making time to prioritize health and wellness, and seeing how to make health a part of their life. Most recently I have added group and personal training to my services because I really love fitness and believe it's an integral part to overall wellness.
What's your favorite part of  what you do?
My favorite part of my job is seeing my clients succeed and feeling better week to week.  I love hearing the wins of the week and how they are making SUSTAINABLE change.  Nothing I do is about the quick fix.  I also love hearing when my clients are helping others in their lives based on what they're learning from me.
Another favorite is when past clients stay in touch and share about their lives even beyond our work together. I get very invested in the lives of those that I work with and love hearing the updates.
What's the craziest part about your job?
The craziest part…I think just the ebb and flow of the work.  Sometimes, i'm very busy and other times I have more available time. I'm working to enjoy the ups and downs and fill downtime with personal growth, time with family, more exercise and learning new things!
If you could impart one piece of wisdom to new or expectant moms, what would it be?
In order to be the best possible mom you can be, don't forget that you are a person outside of being someone's mom.  Don't forget about her, don't ignore her and don't lose sight of her. Make sure you plan for time with your partner, with yourself, with your friends, and create balance!
If you'd like to reach out to Deborah, these are the ways to get in touch:
Website: www.deborahkellylifecoaching.com
Cell: 713-824-5853
IG: https://www.instagram.com/deborahkellylifecoaching/
Fb:https://www.facebook.com/DeborahKellyLifeCoaching
Thank you Deborah for joining us for our August Mother to Mother series! I love everything you mentioned. I could definitely use help with organizing and stress management so I'm sure that many other moms would as well. And I also love that last point you mentioned. Recently I've been going through my own stuff, and I realized I lost who I was outside of my predetermined roles of wife and mother. I've been recently rediscovring who I am, so I love that you made that an important piece of wisdom.
If you enjoyed our August Mother to Mother feature, make sure to check out our previous features and feel free to share with friends!