Sweet Baby Boy Newborn Session Silver Spring, Maryland
Newborn Photography Session, First Boy after 4 Girls!
Mom called me up after she had her fifth child, a boy after 4 girls, so excited! She said she wanted to document these precious first moments of her son's life and how thrilled her girls were to have a baby brother. Everyone was so excited for the session, the girls were so cute making sure their nails and hair coordinated with the color theme! I think the cutest part was when the 6-year-old, now big sister, walked in with eye shadow all dressed up for the occasion! The love that these sisters showed for their new brother was clearly evident from the start and I'm so happy to say that we were able to capture it on camera.
Mom looked stunning as she held her precious baby and dad was so sweet as he snuggled up with his son! We also made sure to capture individual images of all the big sisters, as mom wanted to document them at this momentous stage as well. At varying ages, it was fun trying to capture each sister's personality and I think we did a pretty good job! One of my favorite parts about photographing larger families with their new babies is getting all the different family members involved. I'm happy to say we definitely accomplished that and mom and dad were both thrilled with the results!
Let me know what you think of these beautiful images in the comments below.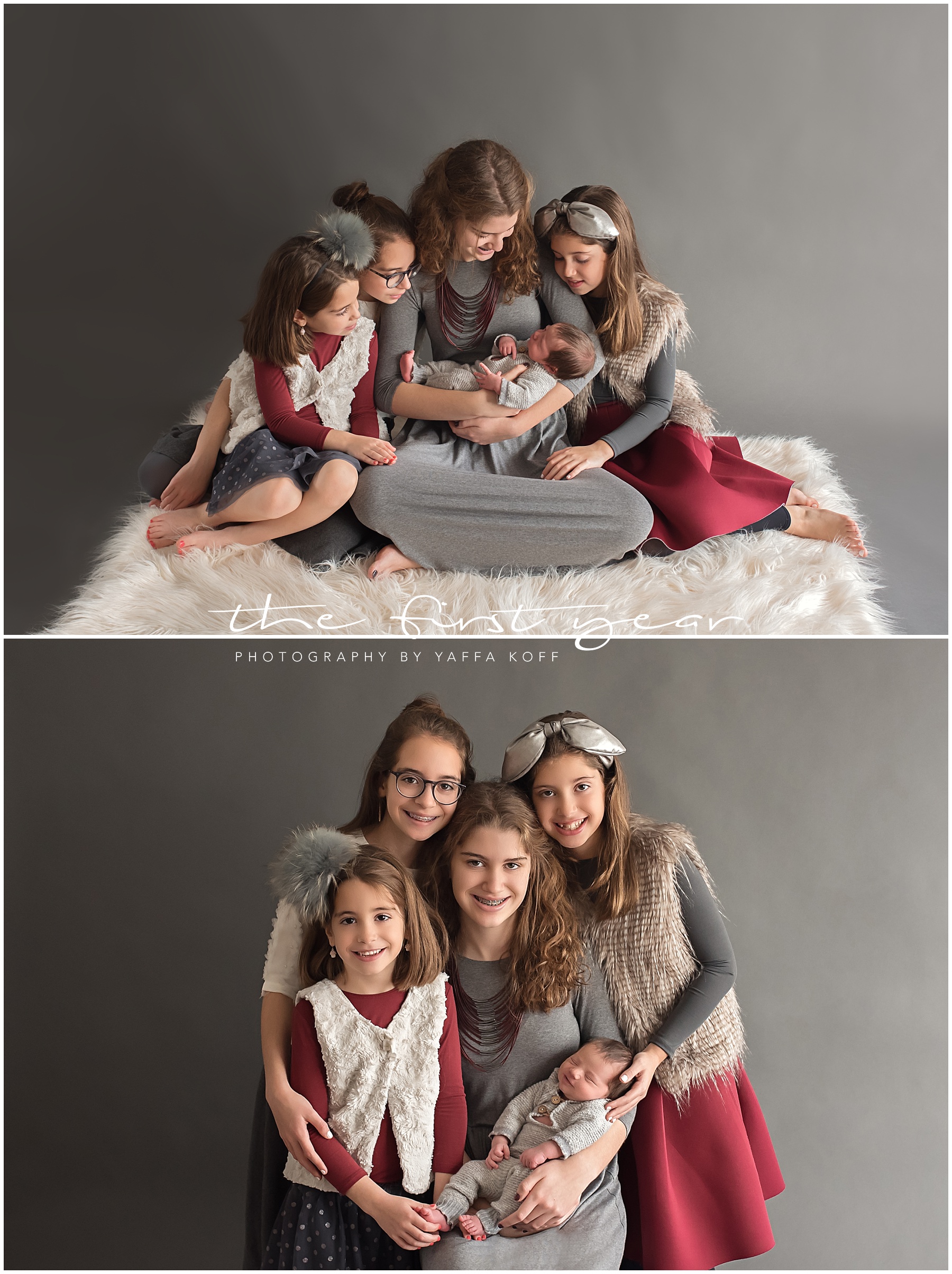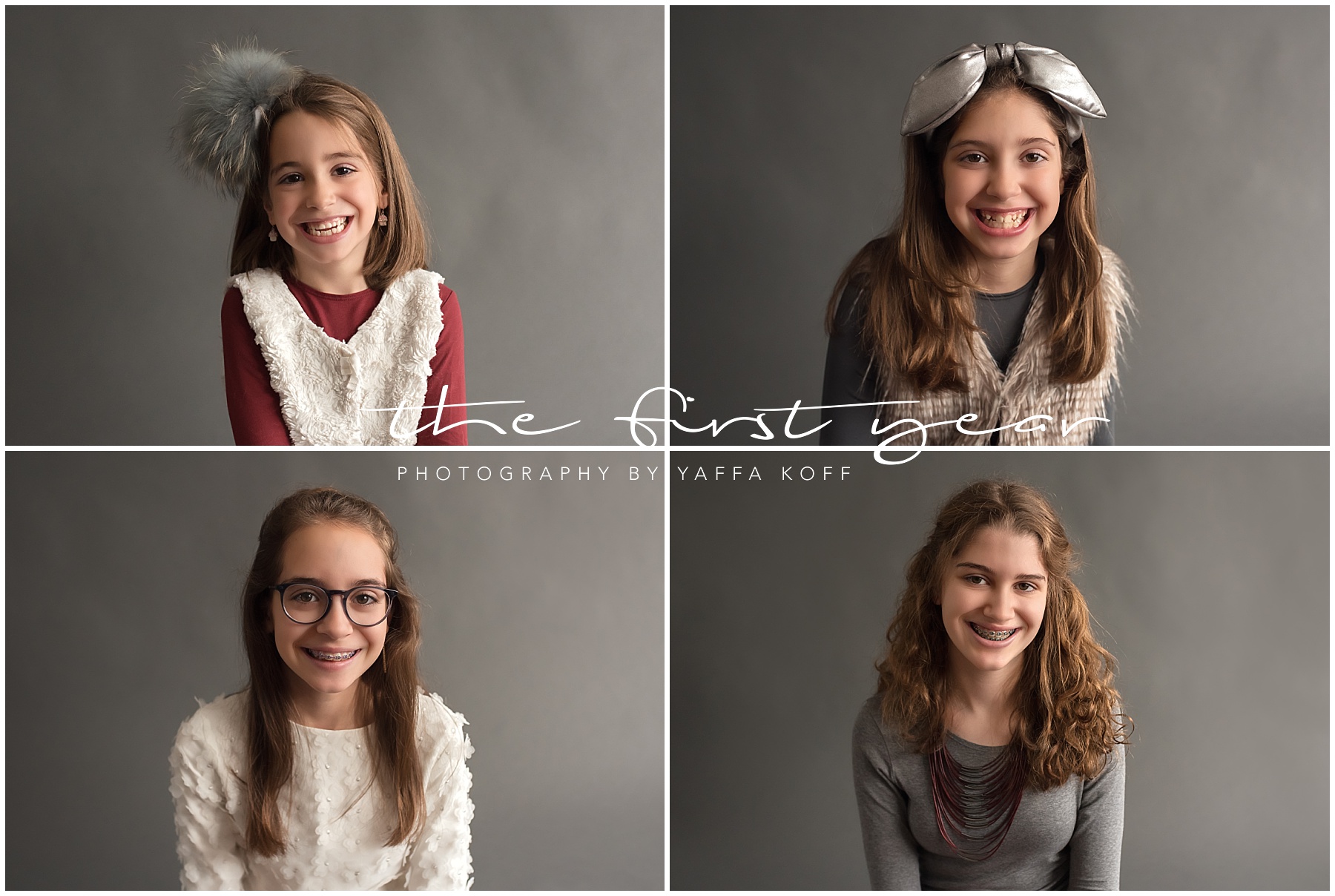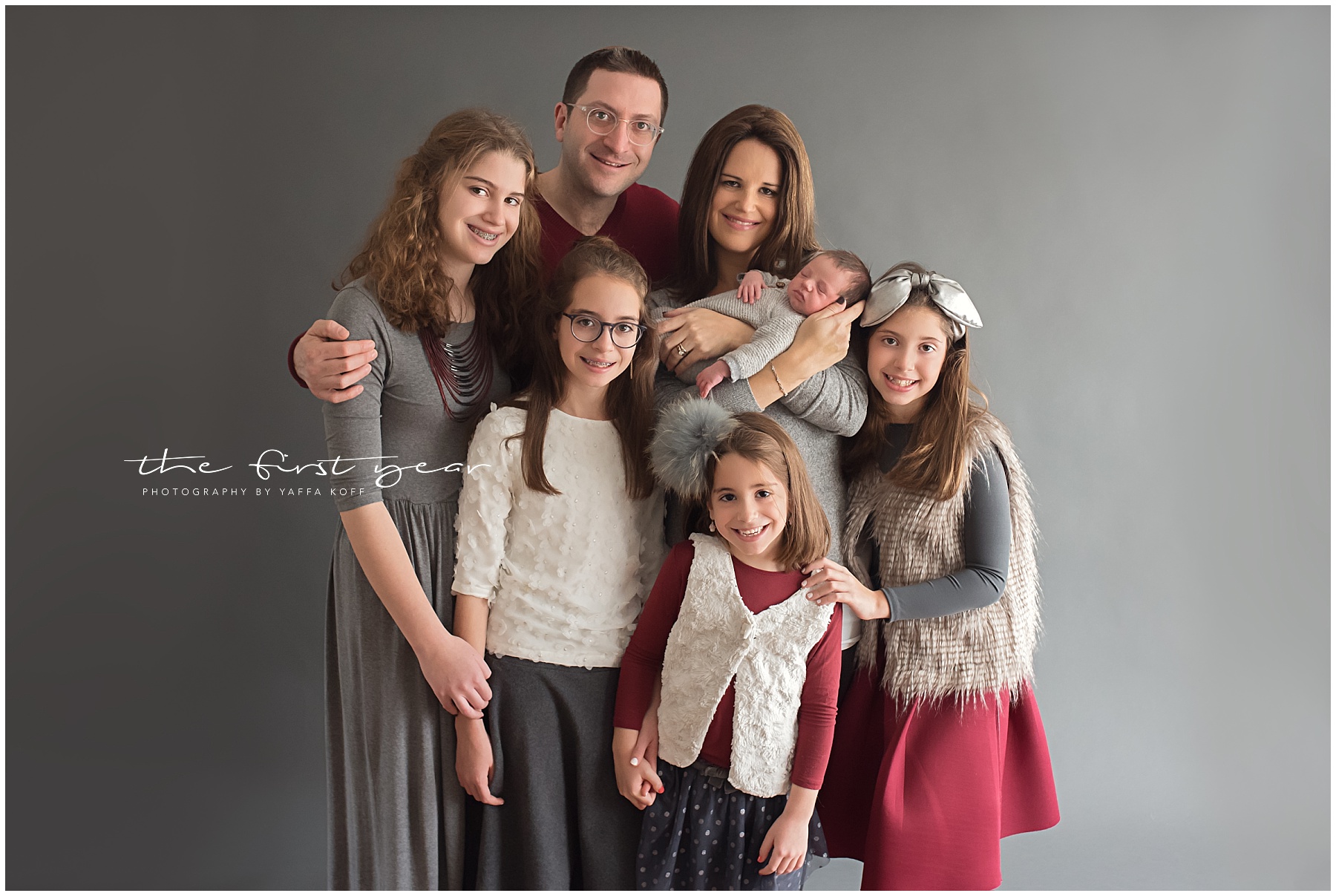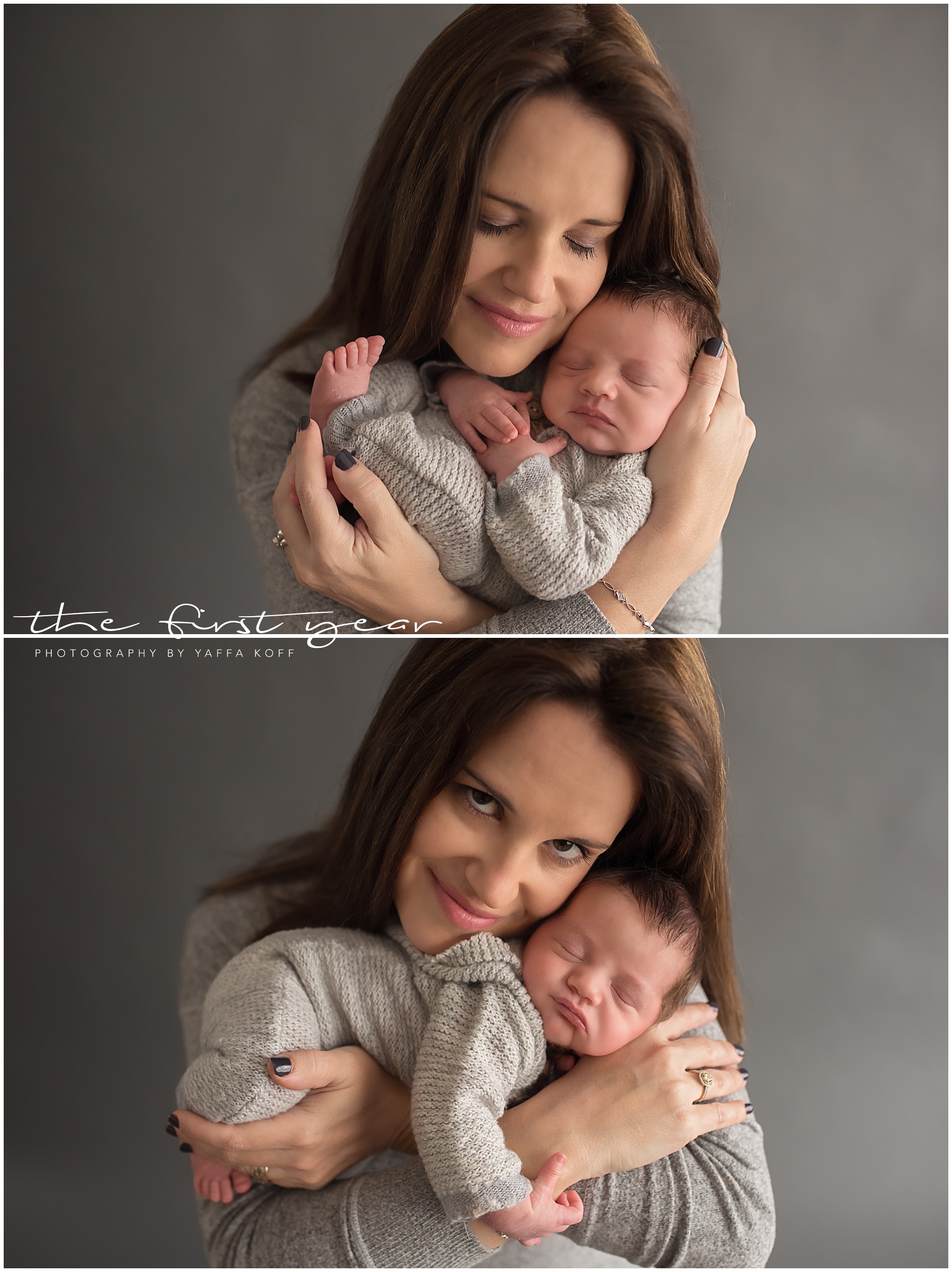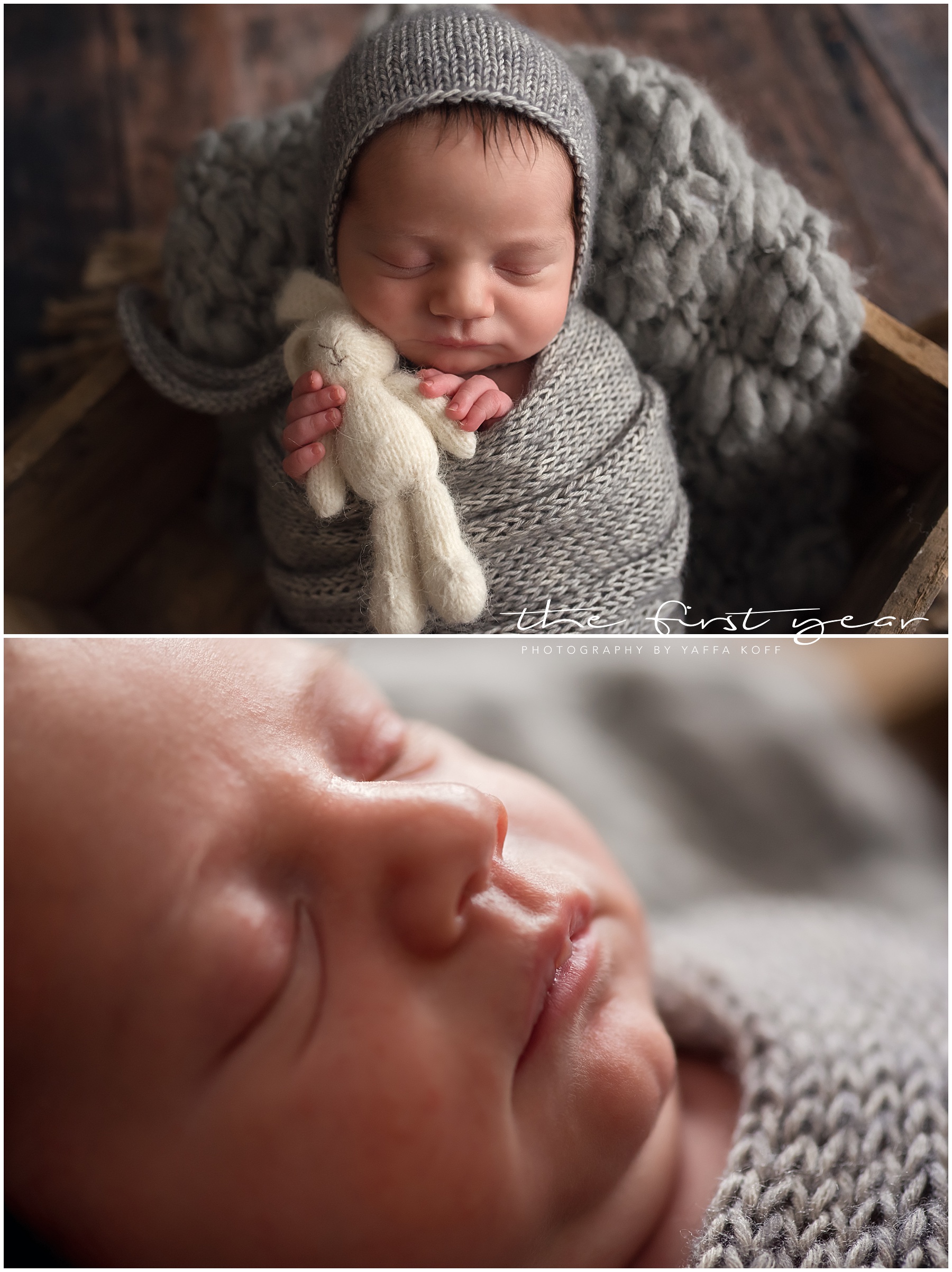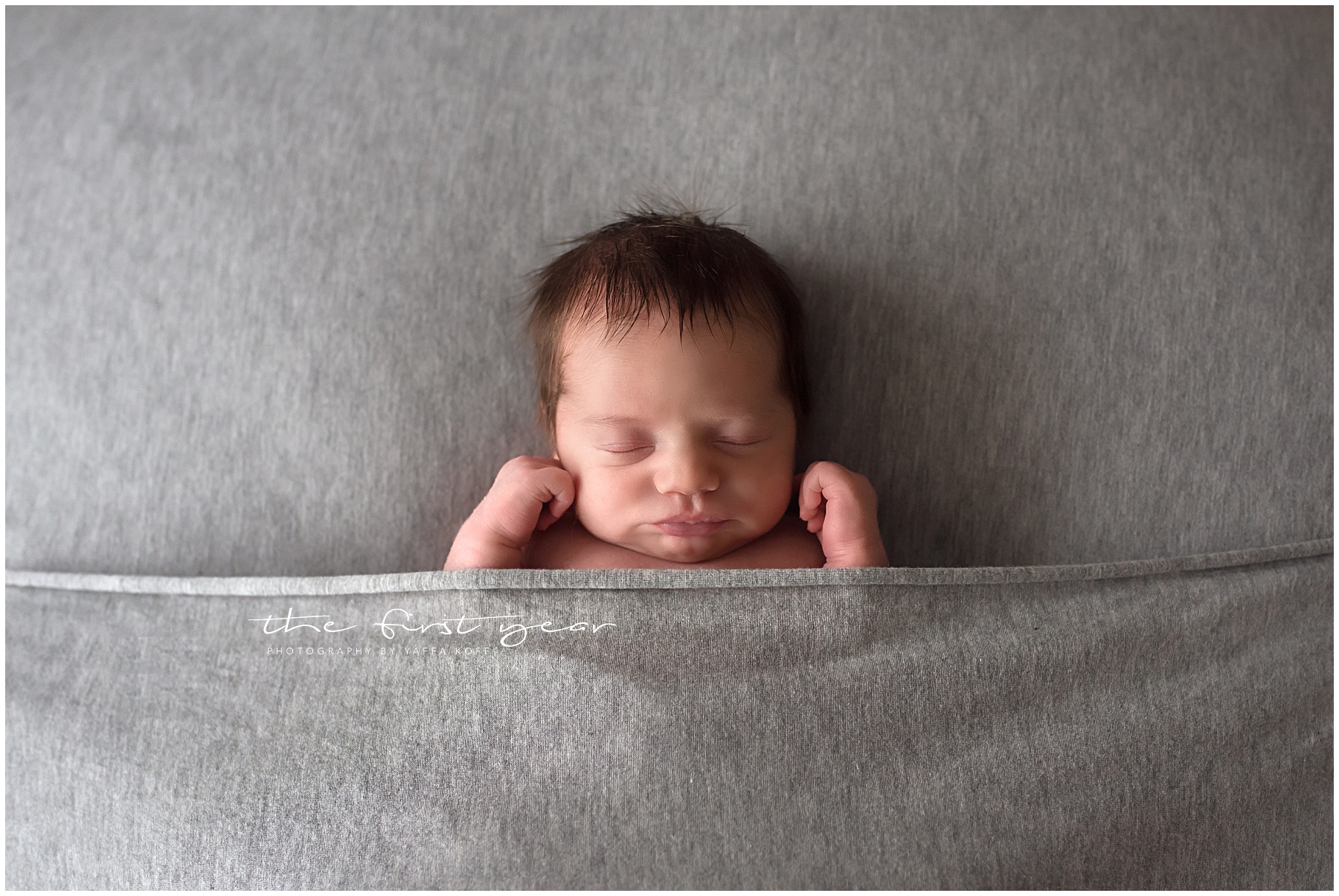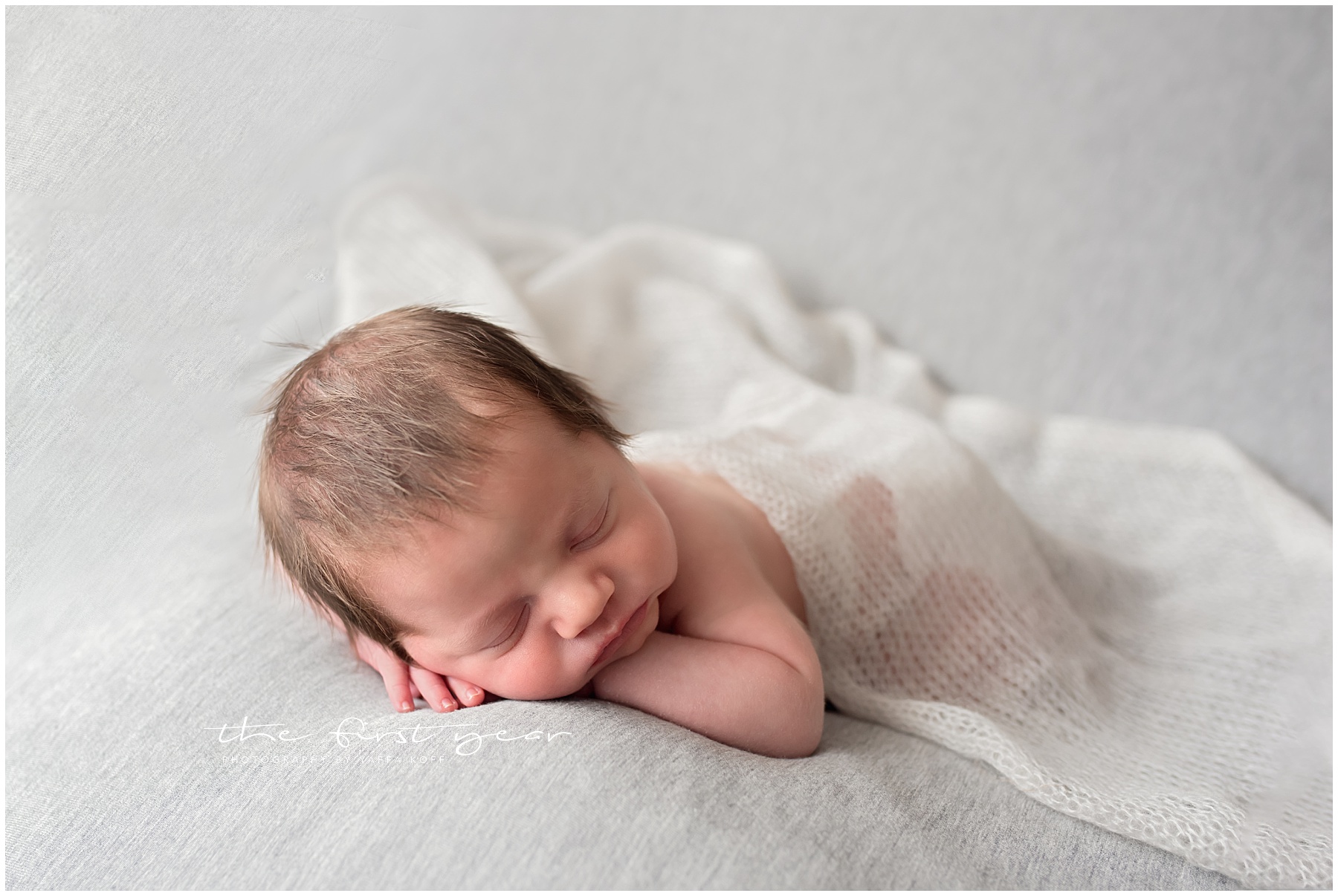 If you or anyone you know is looking for a newborn or baby photographer in Silver Spring, Maryland or the greater DMV area then let's be in touch! I have clients coming to me from Potomac, Bethesda, Rockville, Washington D.C., Baltimore, and even Virginia. Email me today at yaffakoff@gmail.com to set up your in-person consult. As a boutique newborn photographer, my goal is to help you capture your baby's precious first moments and turn them into artwork that will last a lifetime!